Organizational Development
Strategic Planning & Execution
Communications
Conflict Resolution
HR Best Practices
Thought Leadership
Organizational Structure Design
Investigations
Disciplinary Actions
Outside Counsel Partner
Sexual Harassment Training
Employee Law Compliance
Change Management
Human Resources Operations
Policy Development &
Implementation
Staffing
Employee Handbooks
Job Descriptions
Performance Reviews
Comp & Benefits
HRIS
Payroll Systems
Employee Relations
Workers Compensation
Risk Management
Safety
Cross Functional Team Leadership
Leadership Development
Recruitment
Team Building
Learning Management Systems
Staffing
On Boarding
Employee & Team Development
Coaching
Mentoring
Custom Training
Talent Planning
Management Training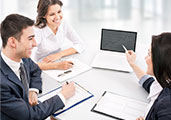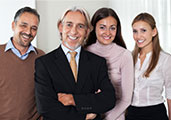 WE get to know your business.
WE

use a unique combination of business consulting and project management expertise.
WE

create strategies to address today's challenges and to anticipate the future needs of an expanding enterprise.
WE

avoid employee lawsuits with pragmatic and effective human relations guidance.
WE

create cost-effective modifications and alternatives to administrative operations.
WE

customize our tools to reflect your business operations.
SCOPE OF SERVCES
Petroff Consulting Group, Inc. consulting spans various industries including: nutritional supplements, manufacturing, publishing, non-profits, TV production, video game development, higher education, and health care, education, IT consulting, and construction.